With today's PC games, they have been shifted over to gaming platforms like Steam. These gaming platforms will handle each game's updates and patches automatically. But what about all the older games that don't include a platform to handle it?
Have you ever tried to play an older game online? In this example I will use Call of Duty 4: Modern Warfare. It's an older game but still has a decent sized gaming community that plays online. So maybe you just bought this game on eBay at a great price. You install it on your computer and can't wait to play it online. You start the game and go to Multiplayer. But wait, there's no servers listed!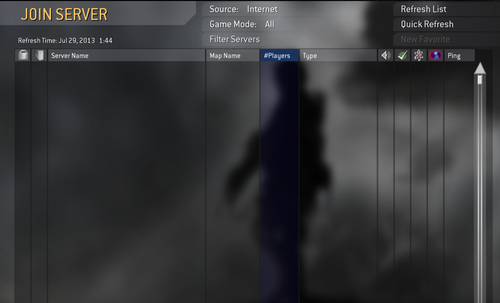 It's ok, calm down. The game just needs updated. PC games are always coming out with patches and before these gaming platforms, patches usually had to be manually installed. If you are playing an old game like this, you are going to have to install patches. Finding patches is as easy as typing the name of the game in Google and patch after it. So, I would type in call of duty 4 modern warfare patch. Or even shorter in this case, cod4 mw patch.
Many sites offer these patch downloads (free of course) and depending on the patch you need, they will vary in size. I think you just have to install the latest patch but I usually install every patch in order. It's not clear whether or not you must do this, I just don't want to miss anything important.
After downloading the proper patches, start the game and refresh to find those servers you've been looking for.