If you're searching for a VPN (Virtual Private Network), VPNBook is definitely one option. With all this buzz about Netflix vs. ISPs, there's been a lot of talk about VPNs lately. I figured I would do some testing with this VPN service and share my experience.
VPNBook is mostly a go-to place for a free VPN and PPTP connection – but they do offer a subscription plan for a dedicated VPN with extra perks/features as well. Let's take a look at some of the things they offer.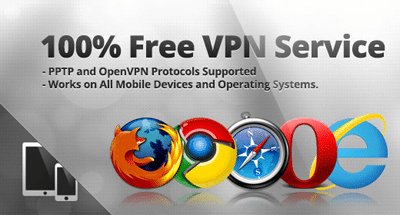 Free Service
What's great
No logging involved. They do not store browsing traffic. The only thing that's stored is the IP address and time of connection – which are cleared out weekly.
There are no limits. Use it when you need it, for however long.
All traffic in-between is secure with the best encryption techniques.
Absolutely free – no registration required. All that's needed is the username and password – both freely available on the website.
Offers a couple of different server locations. Ensures a work-around for any ISP restrictions.
It's easy to setup and use – works on any device. They even provide quick tutorials on how to set up a VPN connection on all devices.
What's not so great
You sacrifice speed for security. Though the speed isn't all that fast, it does serve it's purpose for regular tasks such as web browsing.
No P2P – this is completely understandable for free service though.
The free PPTP connection would not work on any of my Android devices.
---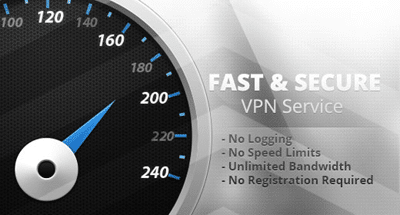 Free service tests
Speed test: My regular connection

Speed test: VPNBook free service

Download test: My regular connection (Guild Wars 2)

Download test: VPNBook free service (Guild Wars 2)

Since this VPN service is free, we really shouldn't complain about the downsides. If it doesn't meet our needs, we can subscribe to a dedicated VPN.
---
I actually signed up for the dedicated VPN service to see how much better it was. Here are some differences.
Dedicated VPN service
What's great
The dedicated VPN is quite cheap. Honestly, I think the monthly subscription (currently $7.95) is a fantastic price.
Includes everything the free service offers, plus:
Dedicated CPU & Memory for each user.
500GB+ dedicated bandwidth per month.
Connect your computer, phone, and tablets (up to 5 devices simultaneously).
P2P, VoIP, and online gaming support.
Customizable OpenVPN ports (default ports: UDP53/TCP443).
30-day money back guarantee.
What's not so great
Can only pay with paypal. This isn't so bad – but not everyone has paypal.
It seems that you can only choose one server location. I don't think there's any option of switching to a different one.
---
Dedicated service test
Speed test: My regular connection

Speed test: VPNBook dedicated service

Download test: My regular connection (Guild Wars 2)

Download test: VPNBook dedicated service (Guild Wars 2)

P2P test: My regular connection

P2P test: VPNBook dedicated service

---
Final Thoughts
The free version of VPNBook may not cut it for most tasks – but it's perfect for web browsing and might be a good idea to use when connected to public networks. If the free service isn't pulling enough juice – there's always the shockingly cheap dedicated service. I was really surprised at how well the speeds were with the dedicated VPN. Though the actual speed tests didn't seem accurate – you could see that the download speeds were great and even came close to my regular speed. I recommend the dedicated service if you are really desperate for a VPN. You'll get more than what you pay for.