There may be certain situations where you need to gain internet access on a device (other than your phone) while traveling. You might have your smartphone handy but you need a connection on a different device (perhaps a laptop). Well, tethering your Android smartphone can be a life saver.
You can gain access to internet from your Android device two ways: Mobile Hotspot or USB tethering
Settings > Connections > More networks > Tethering and Mobile hotspots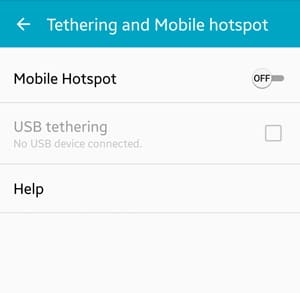 Mobile Hotspot
If you click on Mobile Hotspot, you will see your Wi-Fi hotspot name.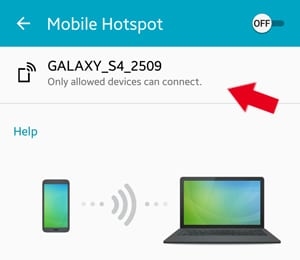 You can then click on your phone's menu button and configure your SSID (Hotspot name) and password – if you want a secure hotspot. If not, you can click on the access point and choose All devices. You can then flip on the switch to enable your hotspot. You will be prompted that your phone's Wi-Fi connection will be turned off to enable tethering.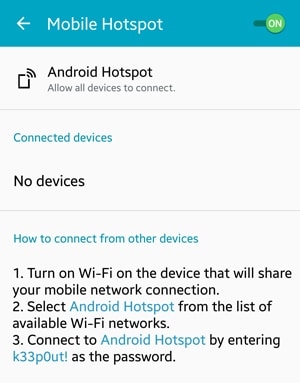 Your Android phone will now have a hotspot connection enabled. You will see the Wi-Fi network available on other devices.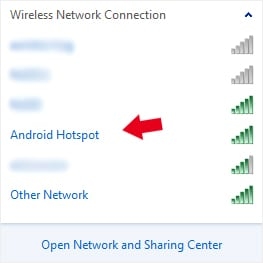 USB tethering
USB tethering is quite a bit easier to use considering you won't need to configure anything. It's mostly plug-n-play. This option will only become available when you have a USB cord connected (you can use the charger cord it came with). Once you connect the USB to both the phone and other device (with a USB port) this option will now be available. You can check the box and the connection will show up on your other device – ready to connect.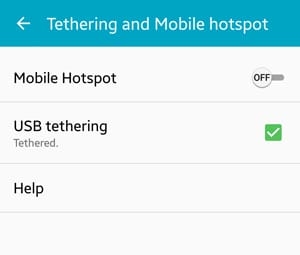 Other notes
You can't tether a Wi-Fi connection that you're currently connected to. You will be using your phone carrier's network (3G, 4G).
You probably won't want to provide an open hotspot. This would only be ideal if you have some friends around and you want to provide quick access to an internet connection.
I prefer to use USB tether. A Wi-Fi hotspot could technically be unreliable and insecure.
Before tethering, it's best to know what your phone contract allows – what your data cap is, any tethering charges, etc.