WordPress' popularity isn't the only thing on the rise. The more users it gains, the more attacks it receives. Right now, attacks are inevitable but there are always steps we can take to stay safe. It's better to be prepared and set up defenses before something goes terribly wrong.
With WordPress gaining in popularity – the more it's being picked apart and probed by people with malicious intentions. They will be looking for any way in, through all known possibilities. If you aren't taking the proper procedures, you are asking for your site to be hacked. Here is some of the stuff going on behind the scenes. And, yes that's 560 people/bots trying to log in to my site (I empty this log quite often, too).

Don't know how to take proper precautions? Don't know about brute-force attacks? That's alright. There are various plugins to help WordPress users defend from attackers. These plugins will supply us with the tools and techniques to help us ward off attacks. I would say I highly recommend installing a security plugin if you haven't already but honestly, fact is – you need to do it RIGHT NOW. Here's some of the top rated security plugins currently available.
Better WP Security takes the best WordPress security features and techniques and combines them in a single plugin thereby ensuring that as many security holes as possible are patched without having to worry about conflicting features or the possibility of missing anything on your site.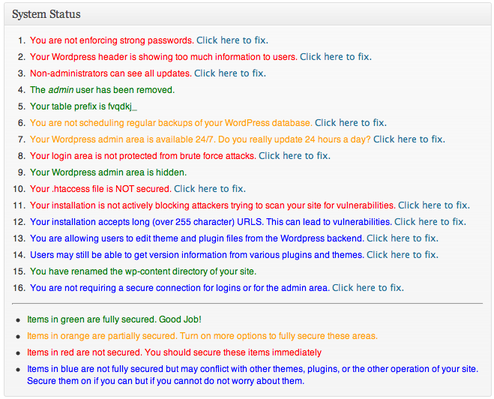 Wordfence Security is a free enterprise class security plugin that includes a firewall, anti-virus scanning, cellphone sign-in (two factor authentication), malicious URL scanning and live traffic including crawlers. Wordfence is the only WordPress security plugin that can verify and repair your core, theme and plugin files, even if you don't have backups.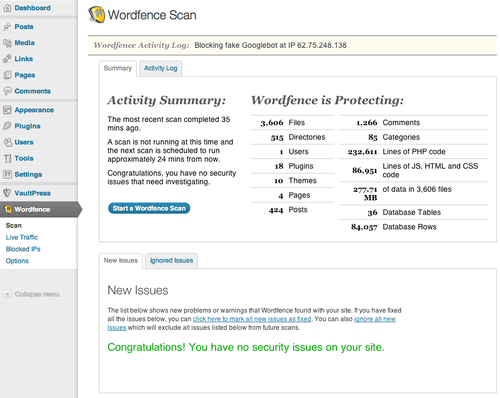 WordPress Website Security Protection: BulletProof Security protects your WordPress website against XSS, RFI, CRLF, CSRF, Base64, Code Injection and SQL Injection hacking attempts. One-click .htaccess WordPress security protection. Protects wp-config.php, bb-config.php, php.ini, php5.ini, install.php and readme.html with .htaccess security protection. Security Logging. HTTP Error Logging. One-click Website Maintenance Mode (HTTP 503). Additional website security checks: DB errors off, file and folder permissions check… System Info: PHP, MySQL, OS, Server, Memory Usage, IP, SAPI, DNS, Max Upload… Built-in .htaccess file editing, uploading and downloading.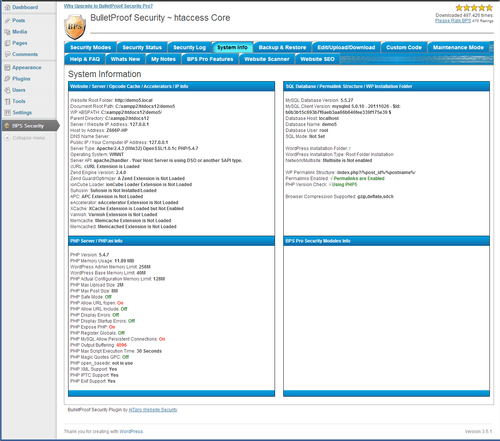 Please, take the time to install and configure one of these plugins onto your site. If any questions arise, you can consult the developer's website. Be in control of your website, don't let others control it!