Keeping up with video card updates can be very important. Sometimes these will be available through the operating system updates, but many times they are not. Majority of the time, you must update the card manually. Drivers are constantly being deployed… Is yours up to date?
Here's an example of how to download a driver for a NVIDIA graphics card. I'll be updating a driver for my GeForce GTX 560. First, find which card and driver you currently have installed.
Find video card
Click Start and type Device Manager in the search box. Click on Device Manager.
or
Start > Control Panel > Hardware and Sound > Device Manager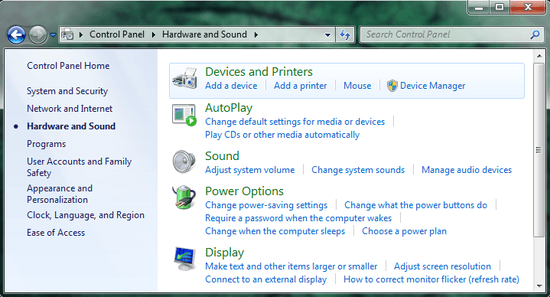 Double click on display adapters and take note of the model.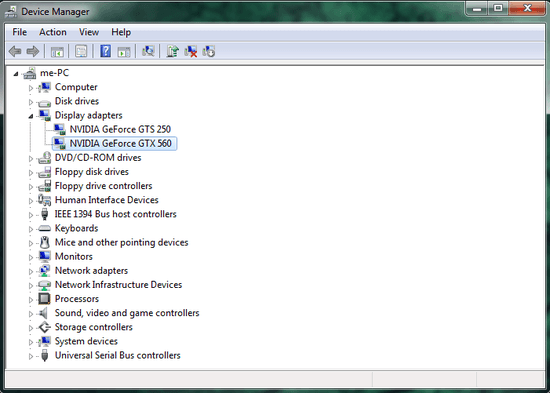 Find the driver
Start > Control Panel > Uninstall a Program, in this case I'm looking for the NVIDIA driver version already installed. The driver currently installed on my system is 314.22.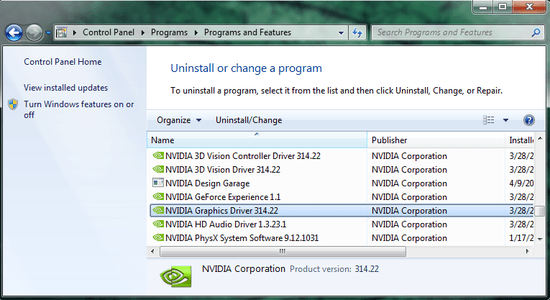 Install New Driver
Head over to the manufacturer's website. On the NVIDIA site, go to drivers > all drivers (Link)


Fill out the information to find the correct driver. Check the version of the available driver. If it is different, you will need to download and install the new one. As you can see, a new one is available for me.

There is another option NVIDIA offers to find the driver automatically. You may or may not have luck with this tool.

Once downloaded, follow the instructions to install. During installation, the screen may flicker and go black a few times. After installation, you may be prompted to restart your computer.