With all of the dangers we face online, the last thing you want is to be surfing the net with potential vulnerabilities on your end.
If you're using Firefox, you can easily check for plugin vulnerabilities. It's easy to lose track of what needs updated, but Firefox allows us to check all plugin updates needed in just a few clicks.
With Firefox open, click the box in the top left hand corner. Next, click on Add-ons. This will be the portal to manage add-ons, extensions, appearance, and plugins.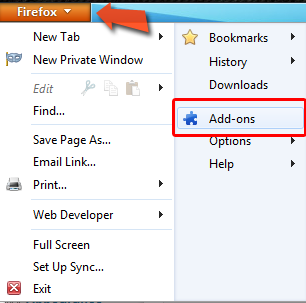 On the left side, click on Plugins. This will show all plugins installed in Firefox that are both enabled and disabled.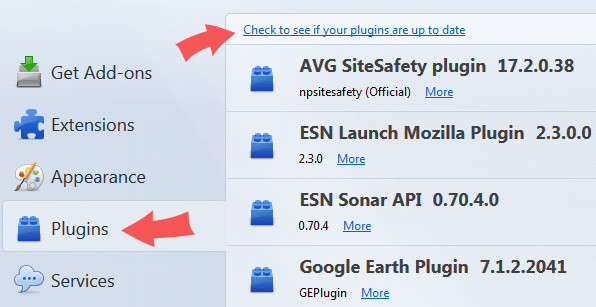 Just above this list, click on Check to see if your plugins are up to date. Firefox will automatically check vulnerable plugins.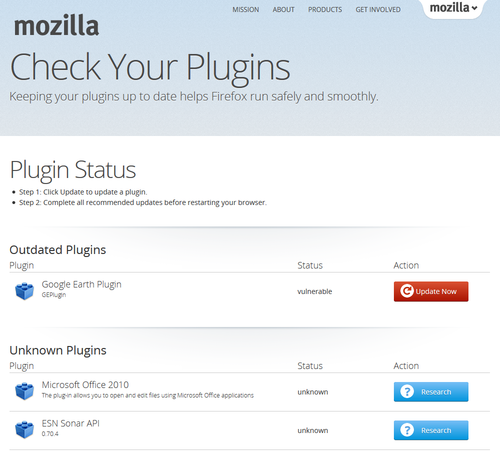 Links are provided to each update needed. As it says, step 1: click update to update a plugin. Step 2: complete all recommended updates before restarting your browser.