Plugins are one of the best things about WordPress. There are over 25,000 and to be able to find the best WordPress plugins, you need to know what you are looking for. Someone could say a plugin was so cool, but it may not even pertain to you. The easiest way to find the best plugins are to try them out and see what works for you. I will list the plugins that most everyone can relate to. These are plugins I have used, tested, and can honestly say are worth trying using.
Description: "Bring the power of the WordPress.com cloud to your self-hosted WordPress. Jetpack enables you to connect your blog to a WordPress.com account to use the powerful features normally only available to WordPress.com users."
In my opinion, Jetpack dominates all other plugins. It's a plugin that packs in so many useful features, one being the share capabilities. You can't go wrong using this plugin. If you haven't looked into it, I recommend you do. Tip: Disable any Jetpack features you aren't using, it will improve performance. Here's some of the features Jetpack includes.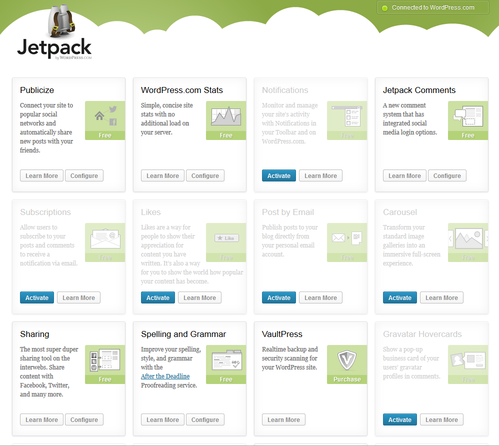 ---
Description: "Helps protect your WordPress installation from attackers. Hardens standard WordPress security by hiding vital areas of your site, protecting access to important files via .htaccess, preventing brute-force login attempts, detecting attack attempts, and more."
Securing your WordPress site is a must. This plugin has some great features for helping defend your site and what I like best – seeing what's happening behind the scenes. Here's a screenshot provided by Better WP Security showing what they help with.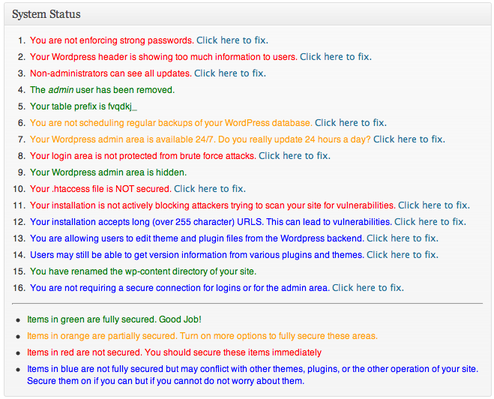 ---
Description: "Squirrly SEO Plugin helps you find the right keywords to rank by, in less then 2 minutes, and checks your on-page SEO in real time."
Search Engine Optimization is one of the most important things for any website. Squirrly does a fantastic job of providing great SEO techniques, helping automatically optimize your site for search engines.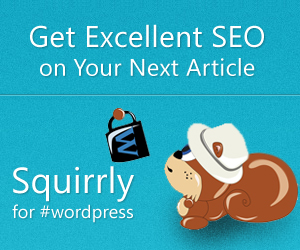 ---
Description: "Easily display related content on your website."
This is one of my favorite plugins and I've only has it for about a month. This is a customizable display of related articles from within your site. There are so many settings in this plugin that you can easily set this up EXACTLY how you want. They made this plugin so intricate, that you can view analytic reports of clicks. I HIGHLY recommend this plugin. You can see an example of this plugin at the bottom of the page.

---
Description: "Allows finer control over the number of Revisions stored on a global & per-type/page basis."
Have you ever looked into your database? WordPress provides no revision control for posts and pages. Revisions can stack up fast and end up looking like spam in your database. Clearing out that database space can help overall performance. Revision control is a great little tool that will delete revisions right from the database and you can even set a lock on how many revisions each post can have. Very useful!
---
Description: "Bare bones option for people looking to simply insert the basic Google Analytics tracking code into the head section of every page without any fuss."
Simple but effective. It's all in the name.