If you're a fan of eBooks, you probably already know that sometimes eBooks only come in one format – ePub. There are times we may want to change the format of an ePub to a PDF – this of course is possible, and rather easy.
Converting our ePub to PDF can be accomplished without any accounts, downloads, or even spending a dime.
There are a number of sites we can visit that will gladly convert our format for free. In this tutorial, I'll be using online-convert as an example.

Click on Choose Files (or drag and drop file into web page) and find the .epub file you would like to convert. You can also convert from an ePub URL or choose a file from Dropbox.

Once you have chosen the file, it will load into the queue – awaiting conversion. From here, we have optional settings we can work with. Sometimes these settings may come in handy, such as optimizing for a certain eReader. If unsure, just leave the settings as-is.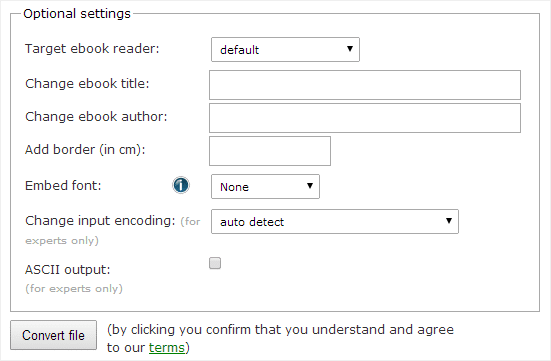 Now that you're ready – click on Convert file to start uploading. This will take a few moments.

A new page will load and the conversion will start processing. This will also take a few moments along with some page flashing. Once the file is finished converting, it will begin downloading the finished PDF file to your computer. If the download does not begin, you are provided with a direct download link.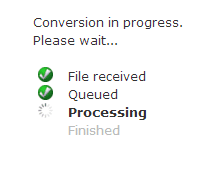 After the conversion, there are many other options available in case you would like to do anything else with your new PDF file.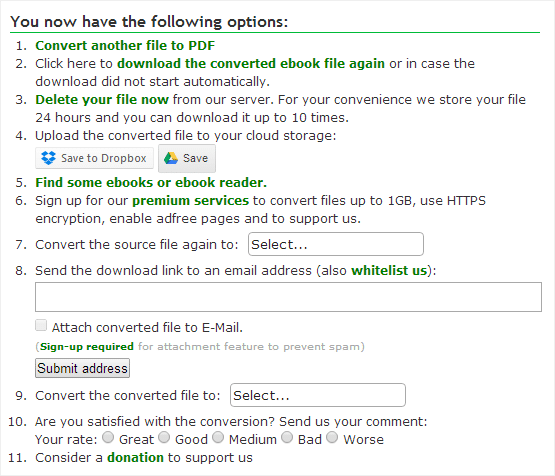 If the final PDF did not come out quite right, try going back and changing some of the optional settings to fix any problems encountered. Want to convert a PDF to ePub? You can use this tutorial to achieve the conversion.