*Bubblews has recently updated their site. Some of what you see below may not be completely accurate now.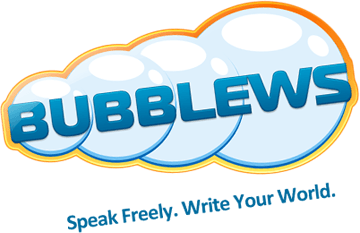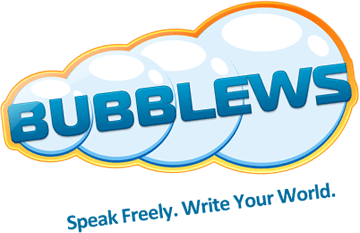 I've heard of Bubblews before but actually didn't look into it until recently. I wasn't even sure if it was a scam or not. It's one of those sites that sounds too good to be true but so far that's not the case here. If I had to sum up what Bubblews was – I would say it were a social networking blog. Everyone publishes their own content and can make money doing it.
I love the concept of this website. They pay you 50/50 of what's made from your content. More sites should be doing this (Yahoo Answers!). If users are spending time writing content that is actually making the website survive, they should be getting compensated.
What's great
Everything about this site is free. No fees of any kind.
Quick, easy sign up.
Everyone is very friendly.
Freedom to write anything you want.
Making money from your content.
What's not so great
They're using CloudFlare (my CloudFlare Review) and I've already had some issues.
Articles mostly only have hits when they're first submitted. After this, there's usually no more activity.
Must have at least $50 built up to redeem. This could take a while to acquire. Here's some of my activity so far.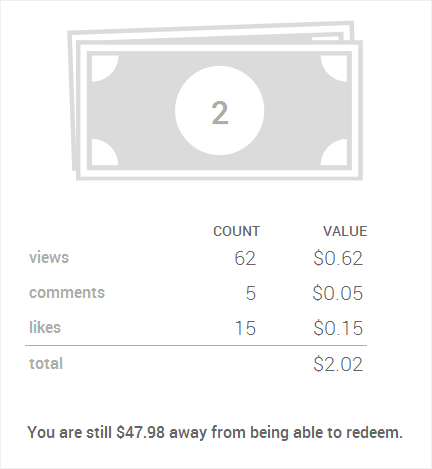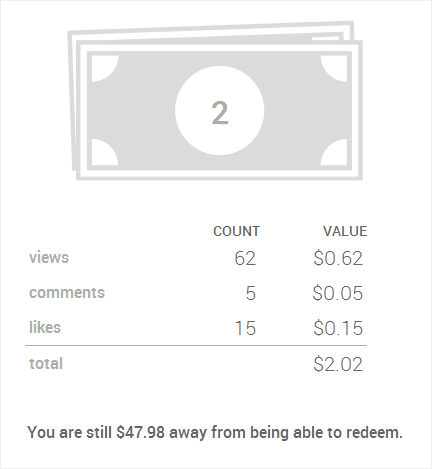 Bubblews requirements
Bubblews has the right to remove (and not pay out) any account that partakes in the conduct listed below:
1. Submitting content that you did not write yourself. Copying content from other websites around the internet is stealing and Bubblews will never pay you for that.
2. Abusing our likes/views/comment system by partaking in exchange groups and requesting for them through other Bubblews' members.
3. Utilizing Traffic Exchange, Bots, Proxies, Virtual Private Network and other forms of IP manipulation is stealing from Bubblews.
4. Submitting posts that only contain pictures and/or containing very limited text is prohibited as this is not content our advertisers like to pay for.
5. Posting Pornographic/semi-pornographic images and/or content to Bubblews.
6. Posting LESS THAN 400 characters per post.
7. Posting material not written in English (Only exception is if you supplement your post with an English translation).
8. Posting links within your bubbles to cite/source/enhance your work is fine, but please do not post Referral or Affiliate links to other websites. Use your best discretion and if you are unsure please email in.
Final thoughts
This website is definitely one to check out. Although it's a potential money maker, I wouldn't recommend getting into it for the money. If you focus on writing, the money should come later. Sign me up! More questions? View the Learning Center.