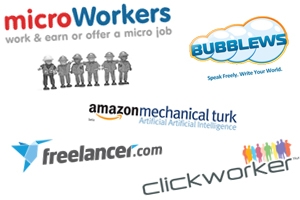 The internet has grown so much that we can actually start making money by working online. No, these websites won't make you rich but they can provide a great alternative for extra income… And let's face it – who doesn't want to earn extra money?
Sometimes, it's tough to find money making websites that aren't scams but I assure you – these are 5 websites that are completely trustworthy. Some of these I have even reviewed separately so you can learn more about these websites and how they work. And remember, it's ok to be skeptical about these types of websites – I know I was.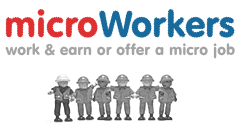 With MicroWorkers, you can immediately sign up and start working to earn money online doing micro jobs (mini tasks). Essentially, this program provides almost anyone with the chance to work with no prior experience or training. Although this website isn't perfect, it's one of my favorite. Read my MicroWorkers Review to find out more about this website.
---

Amazon's Mechanical Turk allows freedom for workers to work from home, choose their own hours, and select their own tasks. Similar to MicroWorkers, mTurk requires no prior experience or training to get started. If you can get past the chance of account suspension (a common occurrence), you will be on your way to making a nice chunk of extra income. Check out my mTurk Review to find out more.
---

Just like mTurk and MicroWorkers, Clickworker is another free place to earn money. All kinds of work is available – anything from web research to data tagging. One difference with Clickworker – you must complete a few assessments before starting. Once you pass the assessments, you can get started on tasks. You will have complete freedom with how long you want to work and what tasks to complete.
---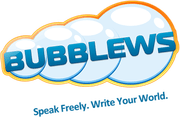 Bubblews is a very unique website that might start a new kind of trend – paying it's users for providing content. Users have the chance to write just about anything they want and get paid for it! This site requires absolutely nothing to sign up, is completely free, and allows almost complete freedom to write anything. It's basically a blogger's heaven. This may sound too good to be true but this is the real deal. To learn more, read my Bubblews Review.
---

You've probably heard of Freelancer before. It's a place where employers can hire and collaborate with selected freelancers to finish projects. There are tons of categories for freelancers to choose from and even though it might take awhile to get started working, this can really be a great opportunity for almost anyone – plus, it could even lead to more full-time work. Not only are their an unlimited amount of jobs available, freelancers can also upload their own digital content to sell on the Freemarket. Freelancer will require a bit of investing but the return will be well worth it.