Staring at any text editor can put a strain on your eyes – especially if the background is white. If you're using Notepad++ and hate working with that white background, you're in luck.
Notepad++ allows us to completely customize the look if needed. The only bad thing is – it could take a long time to set it exactly how you want it (you'll see why).
Here's an example of the default look of Notepad++.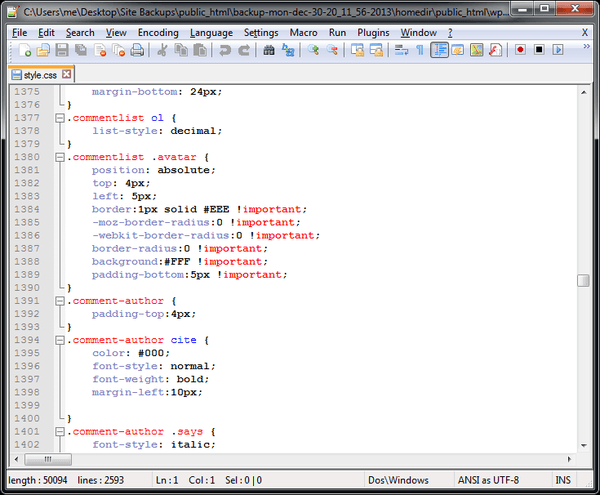 Now, here's an example using one of the other preconfigured themes.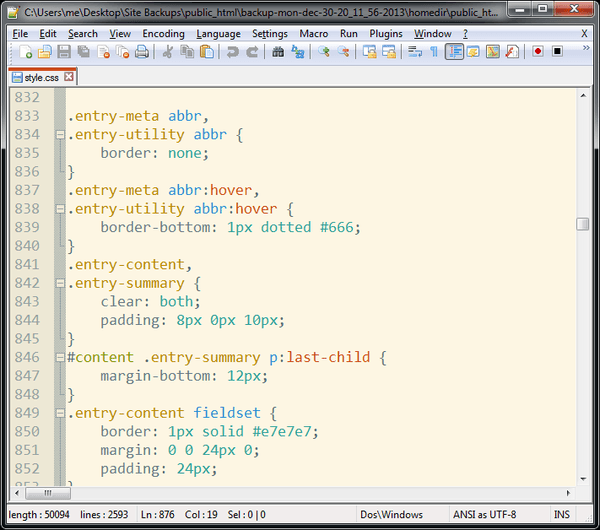 How to change the look
Open Notepad++ and select Settings > Style Configurator

In this box, you can change every single style to your needs. Due to the amount of possible items to configure, it might be a good idea to start with the preconfigured themes. Over time, you can make small configurations while you work and find the best look possible.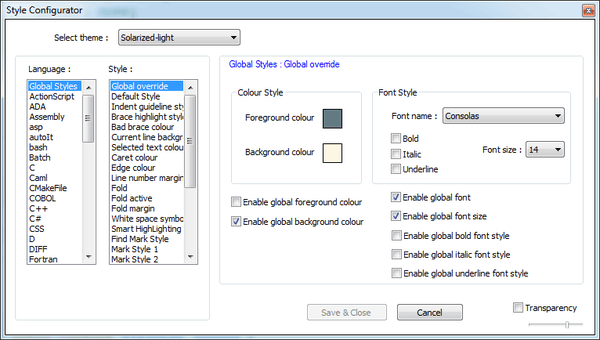 If you want to make some quick changes to the look – try using global styles and overrides. For example, if you find that the text is too small to read, choose enable global font size and change it to your specification. This will change all text sizes.