Picking the right host provider can be one of the most important decisions for a website. Uptime and load time can either make or break your website. There are many host providers to choose from, and I went with Hostmonster (a sister company of Bluehost). Honestly, I have only been with them so I can't compare to any other company.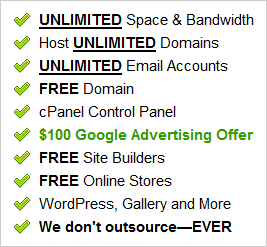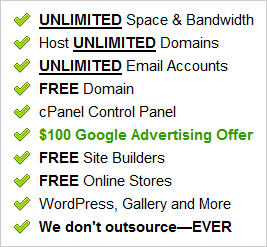 Most of the larger hosting companies are about the same. They usually have similar features and plans. Before picking a company, it's best to read up on them. You should always read reviews from people on sites like ripoffreports, webhostinggeeks, and besthostratings. Keep in mind that not everyone has the same experience and these reviews are only meant to give you a general idea on how a company might be.
I have been with Hostmonster over 2 years now and like I said, they have been my only host provider. I will share my review and rattle off anything important that you might like to know.
As of right now the have a couple of different plans to choose from with various add-ons to meet your needs. They provide many unlimited features like space and bandwidth. Although this can seem bad, they have implemented CPU throttling on servers to ensure proper usage between clients. I don't think CPU throttling is as bad as it sounds because sometimes I get throttled and see no difference. This feature will most likely be seen more and more in hosting companies anyways, so it's nothing to be worried about.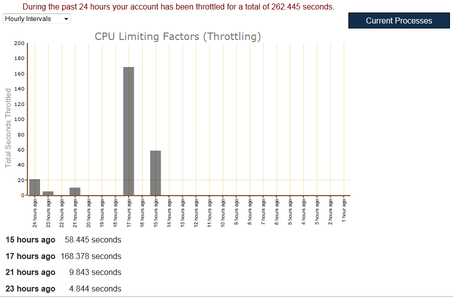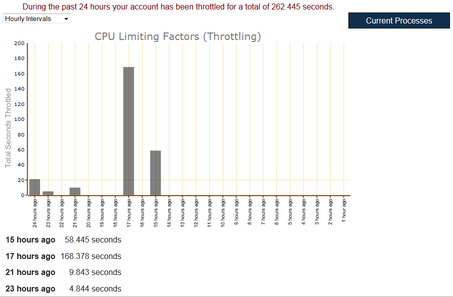 When first signing up, you are required to confirm your website via phone which will be received the same day or so. This process takes only minutes as a rep. calls you to verify the site you've signed up for. If I can remember right, I do believe they give you access to your site even before verification.
The price seems reasonable and I have never had any billing issues with them. If I ever need to change my billing preferences I can do all that in my account. Plus, I can manage all my billing for add-ons online as well. I remember paying up front with my contract. It hasn't been month-to-month payments. This may have changed now, but keep in mind they may want you to pay up front.
In my experience their reliability has been great and I've had no problem with the speed. They have an OC-48 backbone (which is 2488.32 Mbit/s). So far, my site has only gone down a couple of times no longer than 10 minutes. In my opinion, I think this is pretty awesome considering all the users and constant attacks they probably have to deal with. They recently had an all day outage but that's the only real outage I've seen since signing up.
Their cPanel has everything you could possibly need for setting up your site. They provide SimpleScripts for anyone wanting to easily install a variety of software to their server. You can try out the cPanel demo on their website. This is exactly how the cPanel will be, so you can get a feel on how it works and what to expect.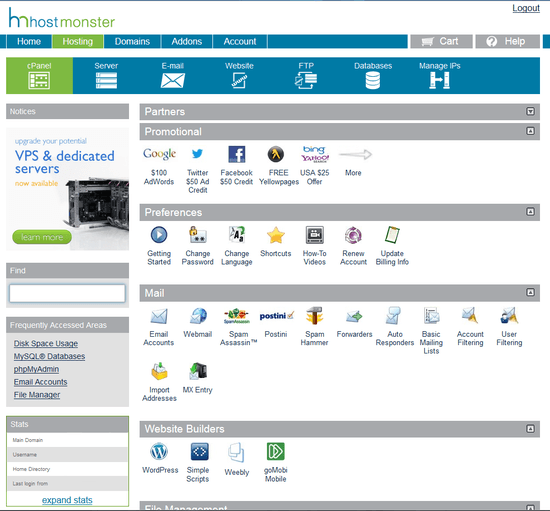 I can't review the Tech Support because I have never had to use it. If there is anything I need to know, I just do a quick Google search and find the answer. All support is 100% US-based handled by their engineers in Utah. They provide phone support, live chat support, and e-mail support for answering any questions you might have. If you want to avoid support you can always look into the knowledgebase, video tutorials, and user forums.
Hostmonster is growing and like any company, has room for improvement. They are doing a good job improving already and I hope they continue to satisfy customers. I would definitely recommend them to anyone and have enjoyed working with them so much, I recently became an affiliate.