When I was first interested with Vonage, I thought I would be able to use an actual VoIP phone with the service. After receiving the Vonage box in the mail I noticed that there were only RJ-11 ports on it. It occurred to me that I probably wouldn't be able to use a VoIP phone… But I didn't give up.
I did some research and never really found what I was looking for. I rechecked the Vonage website for anything I missed and actually ended up finding something called SoftPhone. SoftPhone is a $9.99 subscription phone plan that included software to install on your computer that basically turns it into a phone. Obviously, this was not what I was looking for… except I read that they provide a username and password with this subscription to connect right to the Vonage servers. This was good news because with the VoIP phone, these are just the settings you need. Check out this video or tutorial on how it's done.
What you need
VoIP phone
Vonage SoftPhone service / Phone number and password
Router
Network cable
Proxy
(This has been updated)
sphone.vopr.vonage.net
Once you've signed up for Vonage's SoftPhone service, you will receive a username and password to connect to the server for access.
Connect your VoIP phone to your local network. Log in to the phone's admin settings (consult the phone user manual).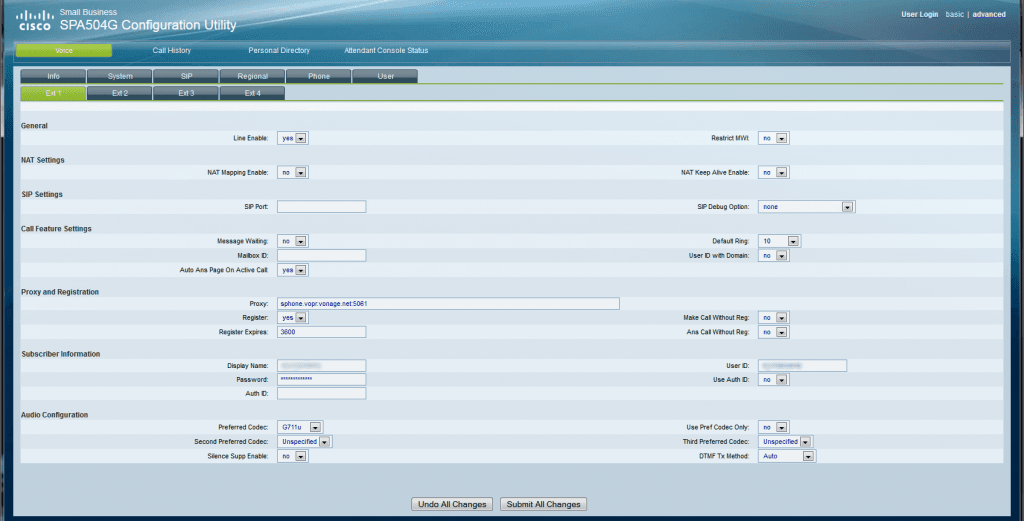 On the phone's main extension, type in your ID, password, and the proxy. Once the phone restarts, the settings will take effect and you will now have an active VoIP line through Vonage.