Chances are your email account is getting slammed with emails from every company out there. Whether you signed up for newsletters or have been buying online, you've decided it's time to start cutting out those unnecessary emails you don't even look at.
Unsubscribing from emails is simple and takes less than a minute. Although, keep in mind you have to unsubscribe from each company's email separately. In this example I'll be unsubscribing from Amazon emails from a Yahoo email account.
Step 1
Find the email you want to unsubscribe from and click on it. In this case, I receive multiple emails from Amazon but I only have to choose one.

Step 2
Once you have clicked on the email, scroll down all the way to the bottom. In the small print, look for words like unsubscribe or opt-out. As you can see, in this particular email it says "please out-out here."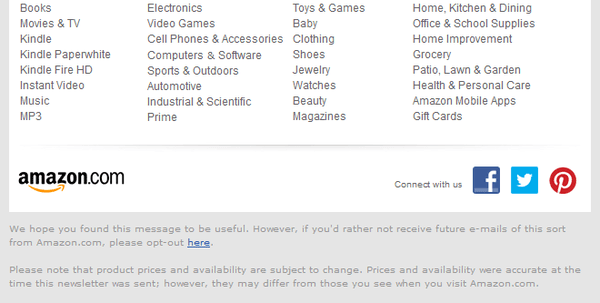 Step 3
Click on the link at the bottom of the email where it says unsubscribe or opt-out. You will be directed to a webpage to choose your options and confirm your decision.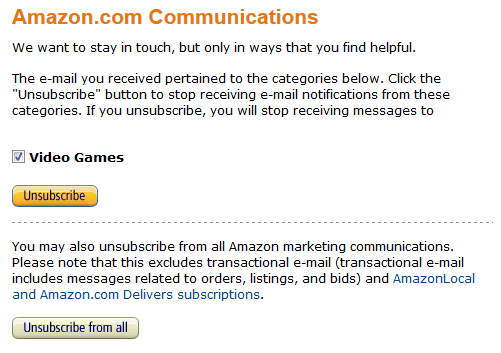 That's it… and don't worry, companies will honor your decision to unsubscribe. Sometimes they will want feedback from you (completely optional) to help them improve their system.