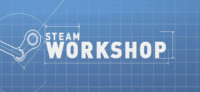 Steam's Workshop allows anyone the opportunity to build extra content to add in to the few games that are currently supported. Not only can new content be created, it can also be shared. The Steam workshop is full of so many mods and is growing every day. Steam makes it very simple to add mods into your games. Here's a guide on how simple it actually is. In this example, I'll be using Skyrim.
In your Steam library, click on the game. Then click on the shortcut Browse the Workshop.
On the right side we have our options to find the great mods available. I prefer looking at top rated mods, but you can look around and find some very useful ones.
Once you find a mod that suites you, simply click on it. It will take you to the mod page within Steam. Here you can read all about this mod including features, notes, and reviews. To install the mod, all you have to do is click on the subscribe button. Yep, that's it. There is just one more step to complete this process.
Once the game is opened, we must wait for the mods to download, install, or update.
Once complete, the game can be opened and the new mods will now be included!