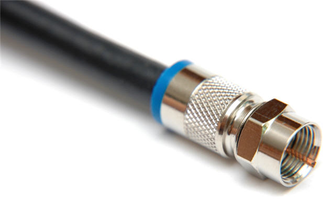 Do you remember when you signed up to get cable internet? Probably overjoyed with the upgrade from a previous provider, you may have not paid attention to all of the small details in the contract or "special offers". These companies are smart and know how to work the system, and for people who aren't tech savvy, this could be an issue.

So, back to when you signed up for the internet… Did the company say they would send you a cable modem absolutely free? Did the company not mention anything about a modem and just installed on for you? Well, believe it or not this happens.
Ok, so what?
The problem lies within the bill. That's right. This will hit your wallet. When the company has you using their cable modem they will charge you a monthly rental fee! Depending on the company, this fee could range from $2-10 a month. Yeah, maybe this isn't much but it adds up if you're planning on having this internet provider for years to come. If you are willing to buy a modem, a good one will typically cost around $50-100 which can seem like a lot but really that could be as much as a rental for one year. What if the one you buy goes bad? Don't forget to check out the warranty terms on the product or even extended warranty options.
But I already have cable internet.
Had cable internet for a while? No problem, it's never too late. When you purchase the modem, call up your company and tell them you want to use it. They will need the MAC address of the new modem which is located on the device. This will give you access to the internet when you hook it up. Keep in mind that when you stop using their modem, they will probably want it back!